The 'academic' component of the EE Program covers multiple pillars of the GenWise Curriculum. These curricular elements will be covered over 2 weeks (4-5 hrs/ day), as follows:
Week 1: Mathematics, Science, Design and Technology (STEM Focus)

Week 2: Nature, Society &Individual; Tools for Thinking & Communication (Humanities Focus)
​
Please click on each week to know (MUCH) more...
​
While children are free to pick either week, we strongly recommend a balanced exposure to the content over both weeks.
Meet our accomplished, and yet, down-to-earth mentors! Between them, they have decades of experience and exposure to world-class education, professional and leadership roles globally, and relevant mentoring and teaching experience.
​
Our mentors love working with each other, and understand that unless they closely interact with each other, they will be unable to make the required interconnections that GenWise seeks to bring to students!
Ramya is an architect and development practitioner passionate about contributing to the social and cultural spheres through people-centric design. Her interests lie at the intersection of culture, co-design and development.

At present, she guides an architecture studio called 'Designing with People' at CEPT University, Ahmedabad. Alongside this, she runs an interdisciplinary practice called 'The Design Toolbox', focusing on design education and research. Having worked with architecture practices and social organizations, she has professional experience in architectural design, development research and curatorial projects.

Ramya has an MSc. in Building and Urban Design in Development (BUDD) from the Bartlett Development Planning Unit, University College London, and a B.Arch from CEPT University, Ahmedabad. She is a recipient of the Chevening Scholarship, the UK government's global scholarship programme, funded by the FCO and partner organisations (2016-17), and the Archival and Museum Fellowship, offered by the India Foundation for the Arts and the Raman Research Institute, Bangalore (2019-20).
Ramya facilitates courses on Design through Architecture at our Programs.
Rafikh Rashid Shaikh is passionate about understanding how children learn.

Rafikh is a senior research coordinator at the Tata Institute of Social Sciences (TISS), Mumbai and a doctoral student at the Homi Bhabha Centre for Science Education (HBCSE), Mumbai, India. He is also a recipient of the Foldscope Fellowship for his science popularisation work.

Formally trained as an architect from CEPT University, Nilosha Dave has worked in architectural education and practice. At CEPT, she has assisted and taught courses focused on design, visualization, and representation. After practicing in Ahmedabad with architectural organisations like Vastushilpa and HCP, she initiated her own practice. Her firm focuses on designing solutions for Affordable Housing and Landscaping.

Diversifying her engagement in the field of education, she is currently also teaching at The Riverside School in Ahmedabad. She is keen towards designing pedagogies of primary school education and aspires to design systems of new learning & knowledge sharing. She introduces Design Thinking to young learners, along with curiosities like Visual Art, Indian Classical music, Permaculture, and Cartography.
Abhijith is a strategy and implementation professional with varied interests in leveraging technology to help organizations scale. He is an aspiring Product Manager with experiences in the Technology and Education industries. He is the co-founder of a social venture called "Games for Ed", hoping to mainstream playful experiential learning across classrooms in South Asia.

As an Asia fellow studying at Asia School of Business, Kuala Lumpur, Abhijith aims to leverage his education in computer science and business studies to build great solutions for the betterment of society.

Apart from his interest in teaching, he travels across India building sustainable playscapes and loves to journal his experiences through a sketch cartoon series and a game called "The Grand Misadventures of The Curd-rice Boy".

Asmita is an inspiring leader who has dedicated her career to making a difference in the world. With a strong academic background in Political Science and a Masters degree in Public Policy, she has the knowledge and expertise to understand the complexities of the world we live in.

After a successful stint in the corporate world, Asmita made the brave decision to pursue her passion for education. She became a Teach for India fellow, teaching in a government school for two years and making a profound impact on the lives of her students.

From there, Asmita joined Shiv Nadar School as an English and Social Science educator, where she continued to inspire and educate the next generation. In 2020, she took her passion for education to the next level, founding Via News Didi - a social enterprise that empowers students to make a positive change in the world around them.

Asmita's commitment to education and her expertise in politics and public policy have made Via News Didi one of the most exciting and innovative organizations in the space. Currently being incubated at Teach for India's InnovatED program, Asmita and her team are poised to make a real difference in the world.
Asmita facilitates courses on empowering students to make a positive change in the world around them.
Aniruddh is a life scientist by training and educator by passion. He is keen on creating novel learning environments for school students. He has over a decade of experience in education, as a consultant for teacher training in government schools in Maharashtra, as an assessment expert at Educational Initiatives, as the manager of gifted programmes from Educational Initiatives, and as a consultant for the Madhya Pradesh Assessment Cell (part of MP Board of Secondary Education). His expertise lies in teacher training, assessments, gifted education, and inquiry-based learning. He has a Ph. D in plant ecology from IISER-Pune and is the founder of Things Education – an education services company focussed on teacher empowerment.

Aniruddh has co-created and managed multiple gifted programmes which have catered to more than 600 students across India, the UAE and Oman. He has conducted various courses in life science, physics, observational skills, computational thinking, scientific thinking, among others.
Aniruddh will be facilitating the courses "Computational modelling in the natural and social sciences", and "Experiment Design for Critical Thinkers" at Genesis 2022.
Ramgopal Vallath aka RamG Vallath, is a keynote speaker, author, accredited coach and tech co-founder. He has had an amazing life journey and now wears many hats. Having studied in a small village government school, he managed to get admission into IIT. After completing BTech and MBA he embarked on a successful career that saw him scaling the corporate CXO ladder rapidly. At 34, he became the youngest telecom business head in India.

However, he was afflicted by a crippling autoimmune disorder and had to reinvent himself. His first book, 'Oops the Mighty Gurgle', is a wacky, humorous children's sci-fi, that was written from the hospital bed, using voice to text software, because his hands were crippled. He went on to become a bestselling author, a much-sought-after keynote speaker and a tech startup co-founder. Over the last seven years, he has addressed nearly 50,000 children. Today his aim is to touch a million lives positively.
A story-teller by passion, Prasanna weaves stories with data and possibilities.

A seasoned management consultant, he moved into the development sector through the prestigious Teach for India fellowship after working for 8 years at SymphonyIRI and Genpact.

As a Consumer-behavior driven Strategy Consultant, Prasanna has led multiple programs for the Fortune 500 retailers.He had also been a key resource in public health campaign, "Let's Move!", led by Michelle Obama, to reduce childhood obesity. As an educator in a classroom, he taught in a government school and implemented data- centric designs to build a customized bucket of repository for each stakeholder in the school.

Prasanna is also the founder of Augmented Understanding, a data science consultancy that helps organizations to leverage data in order to drive better business outcomes.
Prasanna facilitates sessions around Data Science on our various programs.
Vishnu is co-founder, chief learner, and academic director at GenWise. He is a pioneer in Gifted Education and Talent Development in India. He has vast experience in both the education and business domains. From 2005 to 2017, he worked at Educational Initiatives where he led the ASSET development team. He was also the academic director of the ASSET Summer Program in 2015 and 2016. He has also worked at i2, Eutech Healthcare, Feedback Infra, and is currently developing a curriculum on values and attitudes at CLIx, an MIT and TISS initiative.

Vishnu has a bachelor's degree in Engineering from IIT Madras.
Vishnu facilitated the GSS2018 course "Perspectives in Tacking Wicked Problems. As GenWise Academic Director, Vishnu also plays a big role in all of our other programs.
Radha is senior mentor and course designer at GenWise.

Her view of the world is one of hidden connections and she believes that a significant part of learning is to unearth these connections. She is an environmental scientist by training, with a deep interest in exploring and practicing "transformative education for sustainable living". Towards this effort she is engaging actively with rural and urban communities to further the idea of food sovereignty.

After 18 years as a global environmental consultant, Radha also wore the teacher's hat for several years at the Rishi Valley School, teaching Environmental Sustainability. She is a Visiting Faculty at the School of Development, Azim Premji University, Bengaluru and engages actively in popular education efforts around sustainability.

Radha has a bachelor's degree in Genetics from the Madras University, a Master's from Osmania University, and a Ph.D from IIT Bombay in Environmental Science.
Radha has facilitated several pioneering courses on Sustainability and related thems at various GenWise summer and year-round programs. In May 2022, Radha will be facilitating the course "Life, The City, and Changing Climate".
Utpal is senior mentor and course designer at GenWise. His passion in life is "to firmly establish science as a wonderful culture in developing young minds."

Since 2010, Utpal has been teaching Advanced Physics to talented undergraduate students at the Indian Statistical Institute in Bangalore. He was one of the founders of Curiouscity Science Education, where he conducted numerous science sessions with middle school children. Utpal has been also been facilitating courses on Physics and Mathematics to gifted school students for the past several years.

Utpal has a bachelor's degree with honours in Physics from IIT Kharagpur (1st in his class), and a PhD from the State University of New York at Stony Brook. His corporate/ professional work experience includes stints at Bell Labs and Motorola (where he was a Director). Post 2005, he cannot imagine life without a chalk and the blackboard!
Utpal has facilitated numerous programs for GenWise - across our year-round and summer programs - encompassing topics in Mathematics and the Sciences.
Dr. Bhooshan Shukla is an M.D. (Psychiatry), D.N.B. (Psychiatry), MRCPsych (London) and holds a Medical Diploma in Hypnosis (London). Dr. Shukla has worked as Consultant Psychiatrist and Psychotherapist since 1999. After completing further education in psychiatry in the UK, he returned to India in Feb 2008 and started full time work as a Child & Adolescent Psychiatrist, and a Parenting Coach. Dr Shukla's passion and proficiency lies is in his work with motivated families to achieve happiness with each other and to help each other achieve their full potential.

Dr Shukla's training program of "NO – GO – TELL" in prevention of abuse was featured on Amir Khan's Satyamev Jayate and is also adopted by various NGOs and government agencies. Dr Shukla has been a relentless advocate of mental health as important component of overall wellbeing. He works with various schools, colleges, family court and juvenile justice system. In addition to his private practice, Dr Shukla conducts parenting workshops too.
Dr Shukla offers the course "Driving through the Storm - Parenting Teenagers" course for parents of teenagers and other interested adults at GenWise Online
Navin Kabra is CTO and Co-Founder at ReliScore, a company that provides skill and capability assessment solutions to the software industry. He also consults and advises multiple GoI initiatives, as well as fintech companies in the private sector (Innoviti - payments processing, and FinIQ - derivatives and other financial products).

Navin has several peer-reviewed articles in international conferences / journals and is also an inventor on 18 US Patents, 2 European Patents, and 1 Japanese Patent, filed as part of his work for 3 different companies (Symantec, Veritas, TeraData).

Navin has an undergrad degree (IIT Bombay) and a Ph.D (Univ of Wisconsin, Madison), both in Computer Science.
Navin has designed and delivered more than a dozen courses on Technology and related themes at previous Summer and Online programs.
Dr Badri Seshadri graduated with a B.Tech from IIT-Madras and a Ph.D from Cornell University, both in Mechanical Engineering. He co-founded Cricinfo.com, world's most popular single sports website. He currently runs a book publishing company and a software company in Chennai.

He is interested in studying Mathematics and Physics by going to the original sources.
At GenWise Online, Badri facilitates sessions on Mathematics developed by early Indian mathematicians in new and exciting ways!
Shrikant's first and only job was with Intel Corporation from 1991 to 2005. His last responsibility as Director of Solutions Group for South Asia based in Mumbai.

Shrikant grew up in the city of Pune, schooling at Loyola High School, graduated in Computer Engineering from Pune Institute of Computer Technology aka (PICT), in 1989 he left for the United States to get a Master's in Electrical Engineering from the University of Colorado.

After graduating in 1991, he joined Intel as a Design Engineer in VLSI-microchip design in Folsom, California. In 1994, getting a little restless with the stability of his job and lifestyle, he moved to Haifa, Israel, to work on Intel's first microprocessor design, codenamed P55C, outside the United States, using the weekends to extensively travel across the holy land, Sinai and Egypt. In 1998, he moved to Hong Kong to manage non-equity deal investments, ran Asia's content management for Intel's Web Outfitter Service, founded the Intel Solution Services organization, and managed a group of technical staff that spanned across Asia Pacific. For the next 5 years, he saw the boom and bust of the internet hysteria, the transition of Hong Kong from Britain to China, the continued growth of China, the property bust of Hong Kong, and the rise of Korea from ashes in 1997 to the digital superpower that it is today. In 2003, Shrikant returned to India to manage the enterprise and solutions group.

Since leaving Intel, Shrikant has co-founded a portfolio of companies in sectors as diverse as Education, Retail, Lifestyle, Real Estate, etc.
Shrikant is co-Founder, GenWise, and is extremely passionate about creating learning experiences that trigger the love for life-long learning!
Sowmya is convinced that if there's a way out of the gigantic mess that our world is today, it has to come from our children - their sensibilities, imaginations and capabilities. She is inspired by her Montessori training and nearly 15 years of teaching experience in various school settings.

Sowmya is a mother of two children - both of who have studied at schools at Auroville, and other alternate schools in Bengaluru, apart from being home-schooled at various points in time. Her daughter is doing her undergraduate program in Design at IIT, Guwahati, and her son is in 9th Grade, threatening to make a career in Drums!

Sowmya has a B. Tech degree from IIT Madras and a Masters degree from Pennsylvania State University.
Sowmya designed and delivered two leading GenWise programs in 2019 - GSS Early Explorer, and the customised program for the CSR arm of a Hyderabad-based corporate group, targeted at underprivileged students in middle-/ high-schools.

Sowmya leads the design and delivery of our Explorer Program in 2020. Sowmya has pioneered our very first course for Lifelong Learners on GenWise Online - "Applying Montessori Principles to Parenting" - which has received very encouraging feedback from participants.
Sukanya sees the world as an endless wonder, a world where children are excited and curious about learning science. She was the founder director of Curiouscity Science Education with the mission to enable children to look at science as a special way of viewing the world. Since 2004, she has been a visiting scientist at the Indian Statistical Institute, Bangalore.

Sukanya also writes (in English and Bengali) to share her passion for science with her readers. She was awarded the prestigious Rabindra Smriti Puraskar in 2010 for science writing in Bengali.

She has M.Sc., M.Phil. degrees from the University of Delhi and a Ph.D. from the University of Maryland College Park.
Sukanya has facilitated numerous courses at the online and residential programs at GenWise, over the years, including those on Intelligent Estimation, and Scientific Enquiry.
Muralidhar (aka Murali) is senior mentor and course designer at GenWise with 20+ years of experience in the social sector. In addition to delivering Vocational Training to young adults, he is currently responsible for design, manufacturing and marketing operations at a traditional handicraft (wooden toys) enterprise near Bengaluru. Murali has also delivered training and professional development programs for secondary school science teachers and 'making' skills to "gifted students" for around 4 years.

Murali has a bachelor's degree in Engineering from IIT Madras.

Garu (as Murali is fondly referred to) has facilitated numerous courses at the online and residential programs at GenWise, over the years.
Sarah Fisher, PhD, has been the instructor of record for more than 10 courses at Emory & Henry College and the University of Georgia, ranging from Comparative Politics of Asia to upper division courses on gender and international conflict. Her training and experience as an instructor goes beyond standard college teaching. She has taught gifted middle and high school students in the US, China, and India. These diverse teaching experiences have honed her skills leading classroom discussion and fueled her desire to work closely with students both in and out of the classroom.


Dr. Fisher has published peer-reviewed articles on active learning pedagogy (including work on a constitutional convention simulation done in India) as well as research articles related to international conflict. In guiding students through traditional debates and research methods in political science, she encourages them to push creative and disciplinary boundaries.

Sarah facilitated the course "Leadership & Diplomacy: Problem-Solving in International Politics" at GSS2018.
Ashish teaches courses in economics, finance and statistics at the Gokhale Institute of Politics and Economics, Pune. He also blogs daily at econforeverybody.com, and his mission in life is to make learning as fun as possible for as many people as possible.

Ashish has a PhD in economics from the Gokhale Institute of Politics and Economics, and his corporate work experience includes stints with Genpact, Fidelity Investments and Suzlon.
In May 2023, Ashish will be facilitating 3 courses that are at the intersection of his domain expertise: "Economics & Life Choices" and "Data, Visualisation & Statistics", and "Introduction to Public Policy".
Hari Krishna loves developing educational activities to encourage curiosity in children. Hari is a mentor and course designer at GenWise. He taught at the School of Energy and Environment, City University of Hong Kong, an Atal Innovation Mission Mentor of change, and was a teacher at RSC Salters' Chemistry Camps. He is also an accomplished athlete and loves playing Volleyball.

Hari has a Masters and PhD degrees in Chemistry from the Indian Institute of Science, Bengaluru.

Hari was part of the team of mentors who facilitated the GSS Early Explorer (2019). Hari was to introduce many interesting topics to students of the 2020 Early Explorer program too - until COVID-19 put paid to his efforts. He has bounced back to offer courses on GenWise Online.
Sheetal has worked in education for the past 13 years, including in main stream schools (such as Anand Niketan, Vibgyor) in India. She is passionate about working with kids and has experience spans schools, as well as leading the residential aspects of large and small academic enrichment programs, over the past few years.

At 21, Sheetal started and ran a reasonably successful business in the service industry in Los Angeles, where she specialised in henna tattoos, bharatanatyam dance, and in Indian cooking.

Sheetal is a Science graduate, and has a masters degree in business from London. She is trained in safety, health, and leadership skills. She is a trained Applied Behaviour Analysis (ABA) therapist and has worked with kids with Autism spectrum and special needs in London. She has also been a national level athlete, representing Maharashtra!

Sheetal is the Residential Head for GenWise Programs. She plays a crucial role in ensuring the Safety & Security aspects, Program Design (especially the non-academic sessions), leading Life Skills sessions, and managing Program staff/ delivery. She is an integral member of the GenWise Bus Dev team.
Sheetal is the Residential Head for GenWise Programs. She plays a crucial role in ensuring the Safety & Security aspects, Program Design (especially the non-academic sessions), leading Life Skills sessions, and managing Program staff/ delivery. She is an integral member of the GenWise Bus Dev team.
Melinda (Mindy) Rice received her bachelor's degree in history and art history from Seattle University. She has a doctorate in history from the University of California, Los Angeles, specializing in 18th century French history. She lived in France for four years while researching and writing her dissertation. She is currently a professor at the University of Mississippi where she teaches history, including courses on the Renaissance, Reformation, French Revolution, European Enlightenment, Napoleonic Era and Nineteenth Century Europe.

Mindy loves to travel and teach, and has been to India thrice to facilitate courses for gifted students.
Mindy facilitated the course "Revolutions & The future of 21st Century Democracy" at GenWise Summer School in Apr-May 2018.
Rajesh is co-founder, GenWise.

Rajesh is an ex-Management Consultant (Accenture Strategy), and has also been a line HR leader for Accenture's Technology Delivery Centres in APAC (110,000+ staff). Rajesh is passionate about playing a role in shaping today's children become tomorrow's capable and sensitive leaders.

Rajesh has Engineering degrees from IIT Madras and Caltech, and an MBA from the Indian Institute of Management.
Rajesh was co-facilitator on the GSS2018 course "Prespectives in Tackling Wicked Problems".
Rachit is an electronics engineer who has been designing analog circuits for the past decade. His work experience includes Cosmic Circuits and Cadence Design Systems (which acquired Cosmic Circuits), on the design of integrated circuits for audio codecs, serial interfaces, and phase locked loops amongst other things. He likes to spend his time on reading, understanding audio, building speakers, music, and sports.

Rachit has a Masters degree from the Centre For Electronic Design And Technology at the Indian Institute of Science, Bengaluru.

Rachit facilitated the GSS Advanced (2019) course "Intuitive Electronics: A Problem-Solving Approach".
Sachin Tiwari is a policy researcher and data analyst. He has also worked as a high school teacher for three years, teaching sociology and economics curriculum of IGCSE Board and NIOS, India. His time at the school has convinced him that one creates the society that one aspires for, one day at a time, with young learners. This has driven him to continue working in academic research and high school teaching simultaneously.

He has a B.Sc in Biotechnology from Vellore Institute of Technology University, a Master's degree in Development from Azim Premji University and a Master's degree in Public Policy from National Law School of India University. This interdisciplinary training has enabled him to work at the intersection of science, technology and policy.

He is currently a Research Associate at the Institute of Public Policy, NLSIU, Bengaluru and MEL Consultant at Frankwater Projects, UK.

He spends his spare time running ultramarathons and cycling long distances. Endurance sports has been pivotal in shaping his work and life, in addition to bringing stories of human endeavour, perseverance, failure and success, in classroom.
Sachin has designed and led several courses for our residential programs.
As a youngster, Prabhu read a book on space rocketry and fell deeply in love with the stars, the galaxies, and the Universe. So after finishing his Bachelor's degree in Physics from St.Xavier's College in Calcutta and Masters in Electronics from Osmania, Hyderabad, Prabhu went on to obtain his Ph.D. in Astrophysics from the Indian Institute of Science, Bangalore. Thereafter Prabhu stepped out of the country and worked in Singapore, Texas (USA), and Vermont (USA). Prabhu wanted his kids to experience the Indian culture, people, places and grow up in India. So Prabhu and his family moved to India, Bangalore in the year 2007.

Before this, Prabhu worked as a Research Professor in Mechanical Engineering at the University of Vermont. Back in India Prabhu worked for IBM's semiconductor research division. His work was related to the development of some of the tiniest of components that go into the smartphones of today. Between 2015 - 2021, Prabhu served as Associate Professor (Physics) and Dean of Sciences, at the Sri Satya Sai University for Human Excellence, Kalburagi, Karnataka. Currently he is managing the Electrostatic Discharge Compact Modeling Group in Global Foundries. His work feeds into the development of 6G communications, IoT devices and automotive technologies.

Prabhu is very passionate about teaching Physics hands-on. He has developed and taught the ASSET Summer Programme course – 'Work Like a Scientist' twice (in 2017 and 2018) – this was an intense three week, fun-filled , 100+ hour course for gifted students and was highly popular. He loves playing chess, table tennis, running, doing yoga, reciting poetry, and learning Sanskrit.
Prabhu's courses on Science are much sought-after by students on our programs.
Anusha is a scientist-turned-writer and editor, to whom no piece of science is 'boring' or 'complicated'. She loves writing about new scientific discoveries, especially in Biology, and believes that the art of story-telling is crucial to good communication.

Anusha's love of reading and interest in all things science spurred her to begin writing, right after a PhD in Ecology at the Indian Institute of Science in Bangalore. As a former scientist and current editor for scientific journal papers, as well as writer of popular science articles, Anusha has a deep appreciation for different types of writing styles. Whether a written piece is a relatively 'dry' journal paper or a (sometimes) highly coloured popular science article, each is important. Anusha likes to use her insights into these different types of science writing to help scientists and students develop better communication skills.

Anusha was due to facilitate the storytelling/ writing course "Storytelling for Communication: From JK Rowling to The Scientific American", as part of our Explorer Program during Apr-May 2020.
Obtaining a B.Sc. and M.Sc. in Chemistry followed by an MS and a PhD in Engineering from Indian Institute of Science Bangalore, Dr Sastri has been an entrepreneur for more than 25 years. He has consulted for large FMCG companies like ITC and Unilever. Optimizing the cookie making process at ITC, led to his interest in the 'Science of Cooking'.

Dr Sastri moved to Manipal 9 years ago and one of his passions is teaching the 'Science of Cooking' course to chefs and trainee chefs at the Department of Culinary Arts, Welcome Group School of Hotel Administration in Manipal.

Dr Sastri will facilitate the course "Molecular Gastronomy: Intro to Culinary Science" at Genesis 2022.
Goldy Yadav is a Fulbright Fellow at the National Institutes of Health (USA) and is pursuing a PhD in Cognitive Science at the Indian Institute of Technology, Gandhinagar. She has a Master's in Cognitive Science from IIT Gandhinagar, and a Bachelor's degree in Zoology (H) from the University of Delhi.

Goldy has a keen interest in understanding how the human brain works and is actively involved in neuroscientific research. Her work focuses on how humans learn new skilled actions, and the brain processes that facilitate such learned behavior. Through her work, she has also demonstrated how retention of a newly acquired memory can be enhanced.


Goldy believes this is the most exciting time to be involved in the field of neuroscience as we are uncovering something truly fascinating about the brain, its functions and the causes behind a number of neurological/psychological disorders. A lot, however, still remains unknown about this enigmatic tissue between our ears!
________________
Before COVID-19 struck, Goldy was meant to facilitate the course "Introduction to Neuroscience" during Jun-Jul 2020 at our Explorer Program.
Amaresh is helping to develop Bridge in India and around the world.

A teacher at heart, Amaresh's mission is to introduce Bridge softly to children (and adults) via his Double Dummy App - KIDA. This App is translated into 40 languages. Amaresh has also designed a precursor to Bridge, called Hool, which has been featured on the World Bridge Federation site as one of the more interesting tools to learn Bridge. Amaresh has also contributed to the American Contract Bridge League (ACBL), the governing organisation for Contract Bridge in North America.

He is actively involved in teaching bridge in the village of Raibidpura (in tribal district Khargone, MP) where he uses bridge to teach math in the schools. Amaresh also introduces city children to Bridge through his work with schools such as Bombay Scottish and BIS.
Amaresh teaches the essence of Bridge, to participants on GenWise programs.
Uma has held various leadership roles in Corp Strategy/ Corp Finance/ Project Finance during the first 15 years of her career, with companies such as ICICI, Hoechst, and Total, and as an independent consultant. Over the past several years, Uma's interests have shifted to Education, with special focus on high school, pre-University, and college levels. Uma is a mentor to 50+ kids, across Grades 9-12, across the CBSE, IGCSE and IB streams, and supports students with subject knowledge, as well as their career planning.

Uma is a co-Founder of Mylspot, involved in the design and creation of EdTech products which combine curated/ structured content, with personalised delivery, and feedback.

Uma has Engineering degrees from IIT Madras and UCLA, as well as an MBA from the Indian Institute of Management.
Uma has delivered sessions on "Algorithmic Thinking" on our GenWise 365 programs.
Manish spends most of his time investigating the science behind simple toys, and is passionate about sharing his insights and excitement. He is Associate Teaching Professor at Center for Creative Learning (CCL), a lab in IIT Gandhinagar, whose goal is to create and foster "makers" who can take innovation to the next level. Towards this goal, CCL designs and offers deep and joyful learning experiences built around STEM toys and hands-on activities to both students and teachers. The ultimate goal is to bring back the gleam in the eyes of students and teachers.

Before founding CCL, Manish worked at IUCAA's Science Centre in Pune, with Padma Shri Arvind Gupta.

In his previous avatar, he spent 19 years in the area of chip design at Synopsys (Bangalore & Mountain View), serving as a Director of R&D and Scientist leading Low Power Simulation efforts, where he has 5 US patents.

Manish has a bachelor's degree in Electrical Engineering from IIT Kanpur (1993) and has completed a few courses at Stanford University.
Manish facilitated the Course "Automatons and Mathematical Toys" at our GSS Advanced Summer School during Jun 16 - Jul 9, 2019.
Kerry has a First Class Honours Degree in Mathematics and a Masters Degree in Operational Research (mathematics for business) and a host of university prizes. She has applied systems thinking in international business consulting for the last 35 years. She has worked with a variety of multinational organisations and government departments. She believes these skills should be taught to all children and is pursuing a PhD to evaluate her ideas.

Kerry facilitated the Course "Systems Thinking: A Powerful Approach to Problem Solving" at our GSS Advanced Summer School during Jun 16 - Jul 9, 2019.
Goldy Yadav is a Fulbright Fellow at the National Institutes of Health (USA) and is pursuing a PhD in Cognitive Science at the Indian Institute of Technology, Gandhinagar. She has a Master's in Cognitive Science from IIT Gandhinagar, and a Bachelor's degree in Zoology (H) from the University of Delhi.

Goldy has a keen interest in understanding how the human brain works and is actively involved in neuroscientific research. Her work focuses on how humans learn new skilled actions, and the brain processes that facilitate such learned behavior. Through her work, she has also demonstrated how retention of a newly acquired memory can be enhanced.

Goldy believes this is the most exciting time to be involved in the field of neuroscience as we are uncovering something truly fascinating about the brain, its functions and the causes behind a number of neurological/psychological disorders. A lot, however, still remains unknown about this enigmatic tissue between our ears!
Goldy engages with Gifted students on topics related to Neuroscience.
Sriram Naganathan has been closely associated as a resource person with IgnusERG, a group of professionals working to improve the quality of education for marginalized children across India at elementary and secondary levels.

When he finds time, Sriram also teaches History at The School-KFI, Chennai.

Sriram trained in Business Journalism at the Times Research Foundation in Delhi and was a Reuter Fellow at the University of Oxford, UK. He held editorial positions in publications such as Business India and Business World, and wrote for publications such as Asian Venture Capital Journal and Oxford Analytica before moving to the field of education full-time. Sriram also advises Venture Intelligence, which tracks deals in the private equity and venture capital ecosystem in India.
Sriram will facilitate the course "Reasoning like Sherlock Holmes" at Genesis 2022. Sriram has facilitated other courses at GenWise Online.
Sugat is a doctoral researcher in the Learning Sciences program at Northwestern University, USA. His work involves designing technology-enhanced learning environments to enable scientific thinking, computational thinking, and complex systems thinking. Over the past three years, Sugat has developed several computational agent-based models, many of which have been incorporated into curricular units for high school students. The curricular units he has authored have been used in school settings in the US as well as in India. He has presented his work in several highly prestigious international conferences and co-authored several peer-reviewed journal publications.

Prior to starting his Ph.D. in educational research, Sugat was first a biology researcher and then a science content developer for a multi-national organization in India.
At GenWise Online, Sugat facilitates courses around Computational Modeling in the Natural and Social Sciences.
Richa works for an international school in Bangalore as MYP coordinator and co-teacher/ facilitator for their gifted education program. She is a certified Big History facilitator and has developed and conducted classes around Big History over the past few years, which have been very popular. She is also certified on the 'Creating Cultures of Thinking' course from Harvard University Project Zero.

Before her career in education, she worked as a Financial Analyst in the US for some years. Richa was a gold medalist in her MBA Finance Program from Agra University.
Richa facilitated a 4-day Elective on "Big History" for the GenWise 365 students across Chennai and Bangalore, in 2019.
Rupin Chheda has a background in engineering, and is a tinkerer at heart. None of his childhood toys survived in one piece for more than 30 minutes! He was always curious to know what's inside them. This curiosity led him to neatly unscrew all his toys and gadgets and explore what's inside.

His life story has been about significant engineering failures, like building a 3D printer multiple times (and not succeeding even once), building softwares that no one ever used, or just generally fooling around with new things and systems. The larger idea has always been about building things without any preconceived notions of what success looked like. The absolute fun of creating is not being overwhelmed by constraints!

On the professional front, he has almost two decades of experience in the IT development and consulting industry, 0 to 1 startup scaling, and has served as Assistant VP for WhiteHatJr.

He currently leads the STREAM practice for the prestigious Kanakia Educational Institutions in Mumbai.
Rupin will facilitate the course on bio-inspired robotics in 2023.
Jayasree is a senior mentor and course designer at GenWise. A passionate Math educator, Jayasree Subramanian, has made it her mission to share with learners the fascination that she has for Maths and initiate them into the joy of finding things out for themselves. This has led her to work with students at all levels – right from middle school to undergraduates - for 20+ years. She also worked at Educational Initiatives, creating assessments, learning modules and teacher support material.

Jayasree is a University rank holder in her bachelors program, has a Masters degree in Maths (IIT Madras) and is currently pursuing a PhD in Math Education at the Homi Bhabha Centre for Science Education.

Jayasree is a Senior Mentor at GenWise. She has delivered multiple sessions on our GenWise programs.
Roopa Pai is one of India's best-known writers for children. This Bangalore-based author is a computer engineer by qualification, but chose several years ago to pursue a writing career instead. She has written more than 25 books for children, ranging from picture books to chapter books, and fiction to non-fiction, on themes as varied as sci-fi fantasy, popular science, maths, history, economics, Indian philosophy, life skills, and most recently, medicine. Many of her books are bestsellers and are enjoyed as much by adults as by children.

Her best-known books include the 8-part 'Taranauts', India's first fantasy-adventure series for children in English, 'Ready! 99 Must-Have Skills For The World-Conquering Teenager (And Almost-Teenager)', the award-winning national bestseller 'The Gita For Children', listed by Amazon India as one of '100 Indian Books To Read In A Lifetime', and its prequel 'The Vedas And Upanishads For Children'. Her TEDx talk 'Decoding The Gita, India's Book Of Answers' has received over 1.5 million views to date.

When she is not writing, Roopa can be found leading groups of children and young people on history and heritage walks across her beloved Karnataka, as part of her job as director of a company she co-founded, BangaloreWalks.

She has most recently co-authored fitness evangelist and supermodel Milind Soman's memoir – 'Made In India', and is currently working on a book of poetry translation, in which she is translating 100 poems of famous Kannada poet, Padma Shri K S Nisar Ahmed, into English.
Kiran spent the last 25 years of his career in venture capital, commercial lending, product management and intellectual property development.

Since 2015, he runs a consulting firm called Vega, which builds business and technology solutions for its clients in the US. In 2019, Vega launched the BI Helper product suite which extends the functionality of leading business intelligence tools. BI Helper has customers in the US, Europe, UK and South Africa and is growing every month.

Before Vega, Kiran was the Head of the Invention Development Fund of Intellectual Ventures India where he led a team to source an invention and IP portfolio, develop them into products and monetise them.

Kiran believes that an unwavering focus on products and IP is essential to economic and social well-being. This conviction is founded on his experience in the crucible of the marketplace, over the last 15 years, and not as a theoretical construct.

Apart from work, Kiran teaches high school economics, makes sporadic attempts to keep fit and hangs out with family.

Kiran is an MBA from IIM, Ahmedabad, and has an Engineering degree from NIT, Surathkal.
Kiran facilitates sessions on Intellectual Property, and Entrepreneurship at GenWise Online.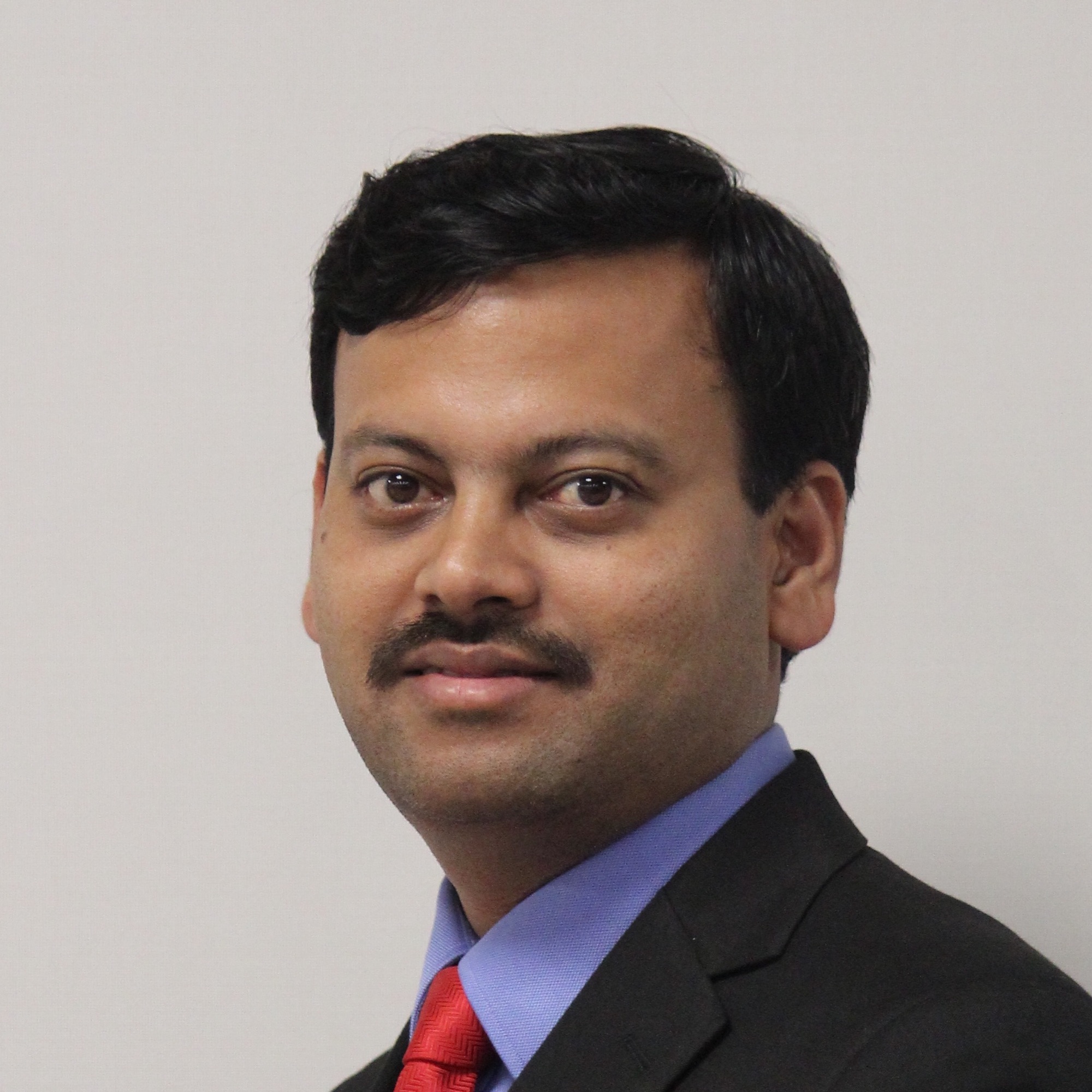 Rohit Srivastwa is a serial entrepreneur, a recipient of the Microsoft Most Valuable Professional (MVP) award in the domain of "Enterprise Security," and a multifaceted professional with experience in Cyber Security, Enterprise Security, Secure Digital Transformation and Cyberwarfare. He is also actively involved in advising several Military agencies, Law Enforcement, Corporate, and Government bodies of different countries in these fields.

A teacher at heart, Rohit has designed the entire MTech program in Information Security that is being currently offered by Pune University. He is also a visiting faculty at institutions such as IITs, IIMs and Symbiosis. He has recently authored a book "My Data My Privacy My Choice" on personal data security and privacy for techies as well as nontechies. To know more about him, visit https://rohit11.com
Dr. Pratik Mutha is an Associate Professor in Biological Engineering and the Center for Cognitive and Brain Sciences at the Indian Institute of Technology (IIT) Gandhinagar.

He received his Bachelors degree from the College of Engineering, Pune and his Masters and PhD from the Pennsylvania State University, USA.

Pratik's research interests lie in understanding the neural control of human movement, and disruption in this control in patients with neurological injury. This research informs the development of novel rehabilitation strategies for neurologically impaired patients, thereby creating impact outside the lab.

Dr. Mutha has been the recipient of a number of awards including the Ramanujan Fellowship of the Government of India.
At GenWise, Dr Mutha facilitates courses on Neuroscience for High School students.
Sharoon Sunny is the founder of A Better Word (https://abetterword.in), started in 2012 to meet a growing need to help students master the skill of writing. A Better Word has helped hundreds of writing-inclined students embrace writing for life. Sharoon believes that 'one shoe doesn't fit all' and therefore it is pertinent to understand what your writing style is, and then find ways to build on that skill. As a longstanding writing mentor for 'Katha', she has coached several students for the national young writers competition. As a teacher and researcher, she focuses on helping young writers identify what "their" way is.

With degrees in M.A. English Literature, M.A. Humanities and Doctoral research in creativity and creative writing, along with a certification in counseling psychology, she has over the years, understood the varied ways in which learners interact with writing. A Better Word helps people from all walks of life communicate with great impact- whether children or corporate executives.
Sharoon will be facilitating the course "Pitch Perfect: Unraveling Effective Communication" at the GenWise Summer 2022 and the "Creative Writing Workshop" at the GenWise Jr 2022 Programs (May 2022). Sharoon has delivered courses on the topic at GenWise Online too.
Valentina Trivedi is a writer, performer and educator, who straddles various mediums giving all her work a unique stamp of inherent creativity.

She has written and directed short films, among them a biopic on BKS Iyengar, the world renowned Yoga guru. Embracing multiple performance forms, she has performed at premiere literature festivals in India and abroad and has her own audio and video online channels. Among the performance forms she is adept at, is Dastangoi, the revived art of ancient Urdu storytelling.

Passionate about children and learning, she specializes in approaching the learning process from a child's perspective and has been invited to numerous educational forums to share her progressive views . She believes in life long learning of all stakeholders and so holds workshops for teachers and parents pan India.
She has worked in both the formal and informal sectors, proactively initiating and encouraging community endeavours. She was the first woman member of the Executive Committee of the Doon School Old Boys' Society. Currently on the Board of Governors of The Doon School, she is the first alumna to be on it.
B. Ashok (also known as Bash) is Director of Applied Sciences and Engineering at Microsoft Research in Bangalore. He is also co-founder of a holistic school in North Bangalore called Creative School.

Bash was exposed to cryptic crosswords via Indian Express when in high school, but really got into it more when he was doing his undergraduate degree. At that time, he and his friends would attempt the Hindu crossword every day. For the past few years, he has been setting cryptic clues in an online group that he is part of. One of his favourite setters is Araucaria of the Guardian who is known for his witty clues.

Bash has an undergrad degree (IIT Madras) and a MS (Univ of Wisconsin, Madison), both in Computer Science.
Shristi has an extensive experience in teaching both in-person and online classrooms. Her core competence lies in research, planning, and development of courses for middle school and high school students. She started her journey in the field of education by assisting in teaching at various gifted programmes and has worked as an educational specialist for gifted programmes and counselling at Educational Initiatives and as a consultant science author at XSEED Education. Currently, she leads the management and development of new educational products at Things Education.

Having worked at different educational companies, she is skilled at creating rigorous curriculum, strong assessment items, and research-backed teaching tools.

She believes in teaching approaches that help students recognise the power of their minds and is interested in understanding more about the pedagogical principles of science education.

Shristi holds a Master's degree in Biochemistry and is a gold medallist in B.Sc. Zoology at MS University.
Shristi facilitates courses on Forensic Sciences for Gifted students.
Scharada Dubey is the author of 19 books in the different genres of narrative non-fiction and children's writing. She has a rich and varied experience of work across media, ranging from radio broadcasting in the 1980s with All India Radio, video reporting on Doordarshan in the 90s and contributing content to portal websites since the internet first gained ground in India. She has written for print media and for leading news websites on the internet. More details of her life and work can be found on https://en.wikipedia.org/wiki/Scharada_Dubey

Presently, she lives in Bangalore, and works on ghostwriting projects, completing books for celebrity authors.

Scharada has conducted multiple creative writing courses for gifted students. Some of her students have won writing prizes, and one of them went on to publish her first book.

Scharada holds a First Class B.A in English (1980) and a Second Class M.A in Sociology (1983) from the University of Mumbai and an M.A in English with an Outstanding grade from Savitribai Phule Pune University (2015). She is also certified as a Trainer for the Cambridge English Assessment Exams with a Grade A certificate in the BEC Higher examination commensurate to C2 level proficiency in English under the CEFR guidelines.
Scharada facilitates courses on Creative Writing and allied topics for Gifted students.
Jerry Burkhart is a mathematics educator who has spent his career bringing math to life for students from early elementary school through the university level. For over 20 years, his specialty was teaching advanced learners in middle school (grades 5-8) and working with teachers to support the needs of talented math students of all ages. He is the author of the six-book series, Advanced Common Core Math Explorations published by Prufrock Press, and he presents regularly at state, regional, and national conferences in the U.S. on the topics related to mathematical talent development.

He is a member of the community of educational consultants at MyEd Expert (myedexpert.com) and is the founder of 5280 Math Education, which offers tools and strategies for adventurous math learners and their mentors (5280math.com). He has also conducted 2 very successful "mathematical thinking" summer courses for gifted students in India, since 2016.

Jerry has already delivered multiple courses on GenWise Online, with more lined up during the rest of the summer of 2020!
Ritu is the founder of Things Education and holds a postgraduate degree in Education from Harvard University. She has over 12 years of experience in education, as a Teach For India Fellow, as an English and Social Science Curriculum Author with XSEED Education, and as a Pedagogical Expert focusing on research and development of intensive, skill-based courses for gifted students at Educational Initiatives. Her expertise lies in pedagogy – the science of teaching and learning, with a special focus on how children learn to read and what practices lead to deep comprehension and the development of a reading habit.

Ritu has conducted the highly popular Forensic Science course, both online, and in-person, to over 200 gifted students across the country in the last few years, including our Residential Summer Program at Manipal University in May 2022.
Aparna Jain is an executive coach and counsellor.

She helps young adults deal with their anxieties and fears, enabling them to achieve their full potential. Her deep knowledge of human behaviour was further honed by her extensive training with the Indian Society for Applied Behavioural Sciences (ISABS). She is a Master Practitioner in NLP, Certified Practitioner of Eye Movement Desensitization and Reprocessing (EMDR) therapy, an Advanced Practitioner of Bach Flower Remedies and an international "Heal Your Life®" Workshop Leader based on Louise Hay's philosophy.

She has more than 25 years of experience working with reputed MNCs handling diverse portfolios. Her speciality lies in helping hi-potential individuals overcome their self management and relationship management issues to become better leaders.
Aparna will be facilitating the course "Inside Out: Leadership for Teens" during Summer 2023.
Arsh is a student of English and Creative Writing at Ashoka University. He is passionate about many different forms of storytelling, from screenplays to rap to D&D. During this lockdown, he has spent more than 1000 hours playing, watching, or managing D&D games or creating D&D worlds for others to play.